Welcome to
Sacred Alien Realms
Your favourite sanctuary
Galactic Common English preferred in chat. No language from unknown realms allowed.
Show respect to all spacefaring beings in this realm, regardless of their species or origin.
Zero tolerance for xenophobia or discrimination of any kind, whether against aliens or humans.
Spreading spam across the galaxy is strictly forbidden. Keep the communication channels clean and clutter-free.
No cheating, including using advanced technologies or any other form of unfair advantage.
Stealing is prohibited. Taking resources, items, or property that do not belong to you is not allowed.
Foster a sense of community by supporting and assisting other players whenever possible.
No neophytes of less than 18 orbits around their home star are permitted. Any suspects of being underage will be banned to maintain the interstellar security and integrity of our Sacred Alien Realm.
Owning more than 29 horses is considered illegal. Maintain a balanced equine presence in the realm.
No more than 6 stellar beings are allowed in a clan. Keep the groups harmonious and manageable.
Ensure that your builds and compounds maintain a reasonable size. Let's not overshadow the natural wonders of the our realm.
Do not block or obstruct the sacred monuments scattered throughout the galaxy.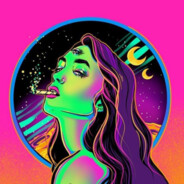 Frequently Asked Questions